Vil Returns ...
... he never really went away. Just left me off his mailing list when he started a new series a few weeks ago! My apologies to all his loyal and devoted fans. It's nice to have our front page ticking over again.
Vil's new series deals to questions submitted by players of X-Club deals. Here's a dilly:
Board 24 from 48MOND
Dealer West, nil Vul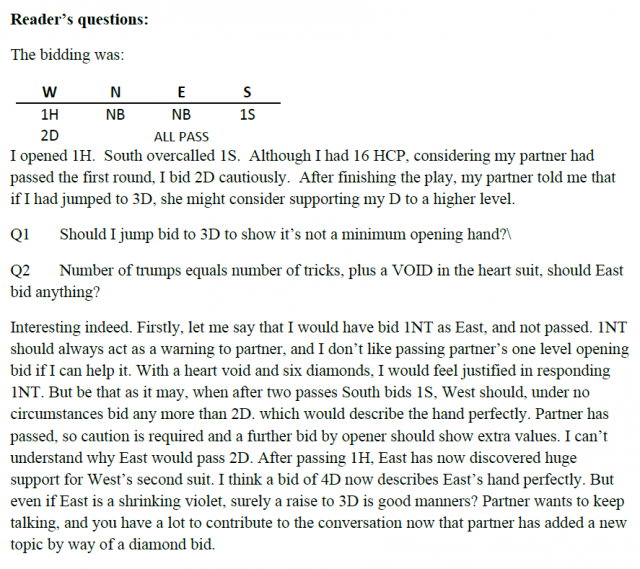 Replay this board by clicking here.